If you are interested in learning how to create the perfect GIS portfolio, you have come to the right place. In this article, I will teach you the importance of a GIS portfolio, the difference between a digital and printed portfolio, the essentials needed in a portfolio, and more. I will also provide you with excellent GIS portfolio examples that have been successfully used by others and can guide you during the process of creating your own GIS portfolio.
What are Portfolios and Why are They Important?
Portfolios are a product that a person puts together to show their achievements, experiences, skills, and more. Portfolios are often used to accompany job applications and are reviewed by job employers to decide if you will benefit their company. If you are curious about the types of jobs you can apply to with a GIS certificate, consider checking out the following article here.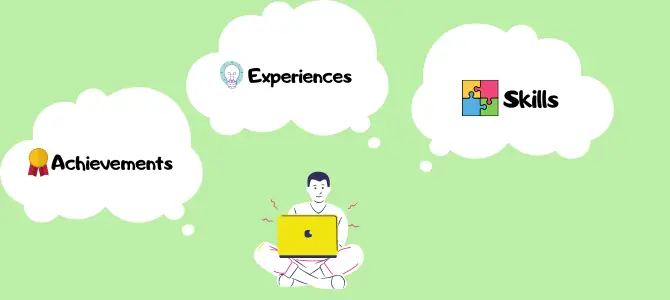 The process of building a portfolio is an important part of one's life. It can change the understanding of who you are as a person as well as help you become a better learner, thinker, communicator, and leader. Overall, it can make you a better person by seeing your own worth. A few of the things to think about during the process of creating a portfolio are what to include in it, how to organize it, and how to design it. In the end, you have successfully evaluated your experiences and reflected on things that you have accomplished, which has been molded into a successful portfolio to show employers.
For a more detailed view on the importance of creating a portfolio, you can watch the following video on Foliotek's YouTube channel.
Digital Portfolios vs Printed Portfolios: Which is Better?
A common question to have is whether to use a digital or printed portfolio for your work. The decision may be difficult, as both are great at showcasing your experiences. The goal is to make sure that your portfolio looks professional and impressive. Below, we will look at reasons to choose a digital or printed portfolio.
Benefits of a digital portfolio:
Digital portfolios give you access to various portfolio templates.
They are very easy to change or update at any time.
You can save money that you would have used to print.
With one click, you can share or send your portfolio to anyone on the internet.
Benefits of a printed portfolio:
Some people prefer the physical quality of one's compilation of work.
You have more control of what the employer will see, as they can only see what is in the printed portfolio.
There will be no technical hurdles to creating your printed portfolio.
You must physically hand your portfolio to an employer, which may help them notice and remember you in the long-run.
As you can see, choosing to use a printed or digital portfolio is a personal preference. When deciding which to use, keep in mind your budget and goals. Some people may even choose to create both forms of a portfolio, as some employers may prefer one over the other. It is also important to know that if you choose a digital portfolio you will be required to purchase a website and a domain. This will cost you several hundreds of dollars per year.
What are the 8 Key Points of the GIS Portfolio?
Here is a list of main points you should consider including in your portfolio.
Resume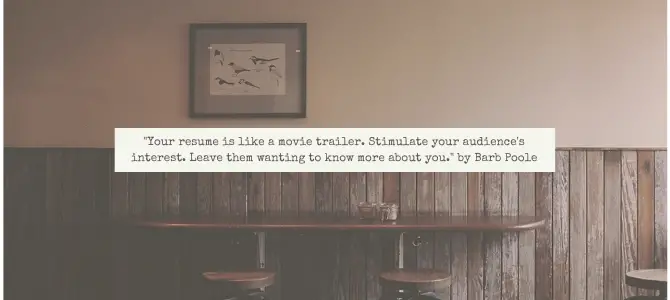 A resume should be at the beginning of the portfolio, so it is the first object that the employer sees. It is a paper document that shows a person's background, experiences, and skills. The employer should be able to look at this single document and tell a lot about the person that it belongs to.
Education
It is important to showcase your education because it points out your knowledge level about GIS compared to other applicants. For example, if you possess a certificate or degree in GIS, you should show that in your portfolio. This will increase your odds of landing the job.
Skills
Your skills related to GIS are very important to employers and their companies. Therefore, your portfolio should show your GIS skills. If the employer feels that your skills match their job requirements, you may increase your chances of getting the job.
Awards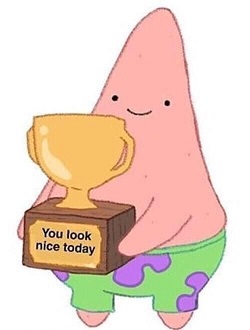 Any GIS awards or achievements are always worth showing off in your portfolio. This shows the employer how dedicated you are to the field. If you have received more awards or achievements than other applicants, you will have a better chance at earning the job.
Work Experience
Work experience is a very crucial part of your portfolio. Potential employers will want to see where you have worked, what type of experience that you have, and what kind of situations you have dealt with in the past. This will show the employer if you are right for the job in which you are applying or interviewing for.
Projects
If you have completed any special GIS projects that you think are impressive, there is a good chance that an employer will find them impressive as well. After seeing your completed projects, they may feel like you would be able to help their team with some of the projects that they are working on.
Cartography
Cartography is an extremely important part of a GIS portfolio. This shows that you are able to study and make maps, which is what the GIS field is all about. A few of the different types of maps that can be included are category maps, cluster maps, and heat maps. A common example of a category map is the election map shown every four years. An example of a cluster map is often used to search for a house or apartment using a real estate listing site or service. An example of a heat map is when analysts show the population density throughout the country. Take a look at these different types of maps here.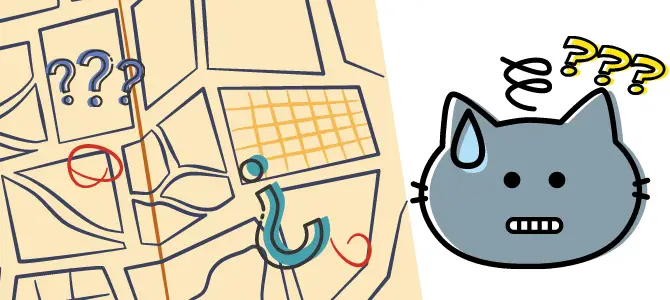 To add maps to your portfolio, you may want to use ArcMap or ArcGIS Pro and upload the maps to ArcGIS Online. This will make your maps easily accessible for employers. You can also include links that will lead to your maps for employers to simply click on. If using a printed portfolio, simply print out a few of your best maps and include them in your portfolio.
Contacts
A potential employer may be interested in contacting your former boss or academic professor as a reference. They may want to hear about your GIS experience, knowledge, and abilities. If you already have the contact information in your portfolio, the employer will not need to ask you for these. They can simply make a phone call or e-mail to whoever they would like to speak to about your skills. It is also important to include your own contact information in case they would like to follow up with you about the job.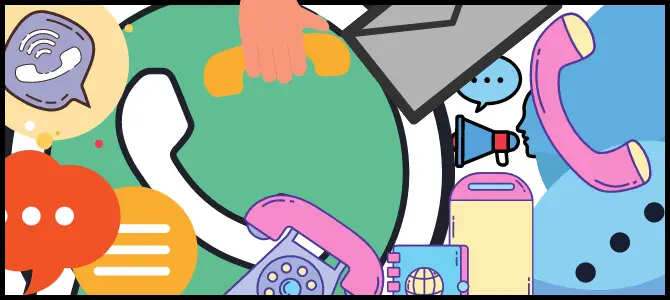 Keep in mind that this is just an example of a portfolio structure to guide you through the process of creating your portfolio. Some people may alter this structure or add to it. It all depends on what you think should be included in your portfolio for companies to see. Portfolio requirements can also vary by company, so it is important to keep a lookout for the requirements when submitting a portfolio to an employer.
When creating a portfolio, your goal should be to ensure that it is a great product of all your work and accomplishments. Your portfolio should be thought out and planned if you would like to succeed as a GIS professional. The following video on Flux's YouTube channel is highly recommended for anyone in the process of creating a portfolio.
This video will go over the qualities of good portfolios vs bad portfolios and how you can improve your portfolio to fit your needs and goals. Your portfolio should justify your business, the objective, your skills, and encourage employers to hire you.
Examples of GIS Portfolios
Looking for some inspiration or a good example for your future portfolio? Take a look at the list below.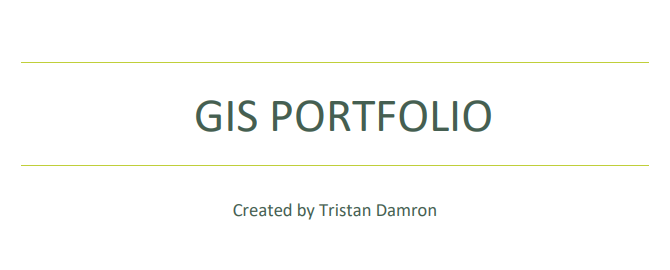 This GIS portfolio was created by Tristan Damron. He used Esri's ArcMap software to create maps while enrolled in Western Oregon University's GIS academic program.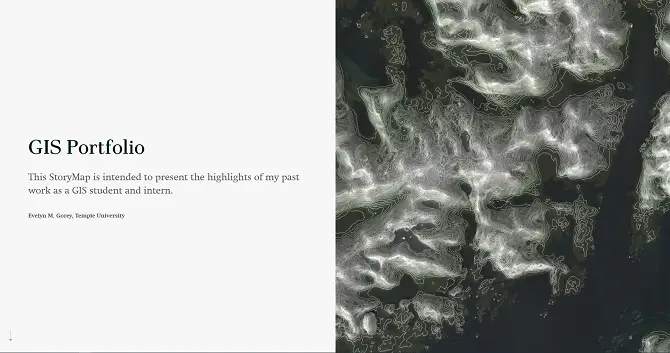 This GIS portfolio was created by Evelyn Gorey. She created this portfolio to showcase her work as a GIS student and intern at Temple University.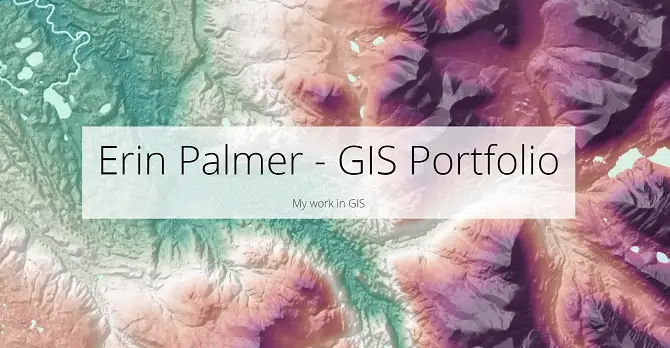 This is a great GIS portfolio created by Erin Palmer. She created it to present her GIS work while attending the University of Alaska.
Taylor Campbell-Mosley
Taylor Campbell-Mosley created this portfolio video. It is a creative and interesting way to showcase what she offers to the GIS world.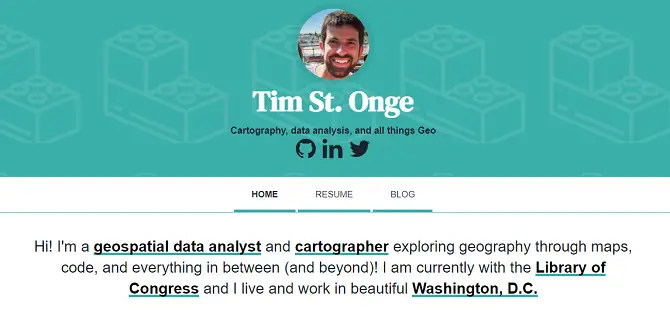 Tim St. Onge created this portfolio to show his work as a geospatial data analyst and cartographer. He includes maps, his resume, and blog space.
Huge GIS Companies Care About Their Own Portfolios
When entering the field of GIS, you should know that portfolios are a big part of this field. Huge companies care about their own portfolios, as they exemplify the work that the company has achieved. It is also a timeline of everything that the company has completed and when exactly these things were completed. Huge companies take great pride in their accomplishments and like to keep a record of their successes. It is also important for them to showcase their work to their employees and clients. The following video is a GIS portfolio created by Spectra Geospatial.
It explains the company's history dating back to the 1990's as well as everything that they offer today.
What Should You Do Now?
After reading this article, you may be wondering what you should do now. My advice would be to take everything that you learned above and put it toward creating the best GIS portfolio as possible. The idea is to sell your services to future employers, show them what you can contribute to the GIS field, and point out what makes you unique compared to others in the field. If you are interested in furthering your education, you can check out the best GIS certificate programs in my article here. I also have recommended the best GIS laptops that I reviewed here.